Innovative solutions in the field of heating equipment, sanitary engineering and floor heating systems.
Leading manufacturer that provides the energy efficiency, safety and comfort.
A professional approach throughout. The leading manufacturer of valves and actuators used in heating, cooling and water supply. A wide range of rotary valves wide variety of designs, as well as a variety of different actuators, providing full control, reliability, economy and efficiency in using.

Leading manufacturer of valves and controls for the Building Services Industry.
The combination of valves, controls and other components to create an effective, economical, energy-saving and ecological system.
Systems of Oventrop is a guarantee of high quality and reliability.

Future-oriented, comprehensive solutions that combine ecology and economy, design and functionality, reliability and comfort.
REHAU - boundless passion for innovation and impeccable German quality.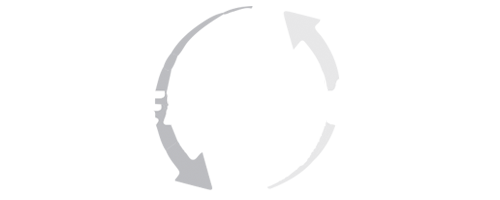 The company manufactures products for the plumbing systems.
Wide range, high quality of products allows to complete systems of varying degrees of difficulty - from simple to high-tech.

Leading manufacturer in the development of environmental, energy-efficient and innovative systems for and hot water supply.
The product range includes solar thermal equipment, heat pumps, heating with wood and other efficient heating systems. Bosch - your competent partner and high quality standard.

High-quality and reliable manufacturer who can offer comfortable heating for the house.
The product range perfectly combines high-quality materials and extensive production experience and innovation to guarantee reliability and comfort use technology day for day.

European manufacturer of fittings for heating, water and gas suply.
The company produces fittings for copper pipes, compression, self-clamping, with integral solder, press fittings, threaded and transition connectors.
In addition, the company is a manufacturer of a wide range of related products.

The largest manufacturer of thermometers in Italy. All products of the company provides reliable, trouble-free operation and accuracy of measurement in the range of 0 to + 500 ° C. Ideal for automatic control of boilers, pumps and other heating equipment..

Famous in many countries of the world as the manufacturer of the diaphragm expansion vessels for heating and water supply systems. The range of products includs degassing systems & separation technology , pressurisation system, water make-up systems & water treatment technology, storage water heaters & heat exchangers, hydraulic distribution technology.

Czech producer of polypropylene water supply systems for the distribution of hot and cold water, central heating and under-floor heating systems.

A leading manufacturer of products in the field of ventilation, air conditioning and air heating.
Assortment of the company includes multi-purpose air handling and conditioning units VENTUS, high-quality air-heating units VOLCANO and air curtains DEFENDER. A wide range of domestic pumps to perform any tasks. The highest level of security, comfort and efficiency

Greensun brand has years of experience in the installation of solar systems. The desire to protect the environment inspired the company to create solar collectors that will provide people with warmth, which is made using renewable energy and is cost-effective in terms of investment and payback.

A leading manufacturer of cast iron clamp connections for pipes. Compression connections are known as technology that saves time and money to connecting and installation of pipelines.

Company produce microprocessor devices for consumer electronics. TECH are the biggest Polish producer of controllers for solid fuels boilers. Both the leading boiler companies in Poland and abroad trust our expertise. Devices are characterized by their high quality and reliability, the result of our many years of experience.

Ecosoft is a leading Ukrainian manufacturer of water treatment equipment. The umbrella brand Ecosoft is also trademarks of НАША ВОДА, Filter1, P'URE, RObust and GreenStar.

Today HERZ is one of the leading European manufacturers of high-quality energy-saving fittings for heating, water supply and cold supply systems, the goal of which is to achieve full leadership in this field.

Magnaplast is a part of a German holding that deals with plastic processing and is a leader in production of sewage piping systems.Thanks to a very well developed distribution network, Magnaplast products are easily available as well as in neighbour countries. As raw materials are acquired from the best suppliers, the products are characterised by high quality.

F.A.R.G. is an Italian manufacturer of float valves, water pressure reducers, brass fittings and garden faucets. Production covers an area of 5000 m² and fully complies with the definition of "Made in Italy" due to the constant attention to quality and advanced technologies.

Zipponi is an Italian manufacturer of faucets for sinks, kitchens and bathtubs. When creating a perfect design, the company adheres to several rules - the product must be functional, environmentally friendly and, of course, made in Italy.
World leader in the manufacture of elastomeric insulation for energy conservation. Twenty years of experience and presence in internationally specialized markets, combined with the company's wide range of products, as well as environmental friendliness and ease of installation are serious advantages of K-FLEX, characterizing it as a leader in its field.

Dutch manufacturer of plastic pipes, mainly for drainage and water supply.